Simposio La Educación Superior y los retos para el futuro, internacionalización e integración en la región
VIR
IX Taller Internacional "La Virtualización en la Educación Superior".
VIR-104. TRANSFORMACIÓN DIGITAL EN LA EDUCACIÓN: PROBLEMAS, RETOS Y PERSPECTIVAS
El trabajo considera los principales elementos de la infraestructura digital de una universidad moderna, modelos y características de los procesos de optimización y automatización de la interacción entre sujetos de las relaciones educativas. Se presta especial atención a la expansión del uso de las tecnologías de la educación a distancia y las problemáticas que surgen durante una situación epidemiológica difícil, se destacan las etapas de desarrollo del soporte científico y metodológico y los recursos educativos para la educación a distancia. Se muestra la necesidad de desarrollo de soporte normativo, mejoramiento de la estructura organizacional y potencial del personal de la educación superior, asociado al uso intensivo de tecnologías de la información en los procesos básicos de gestión y capacitación.
The paper considers the main elements of the digital infrastructure of a modern university, models and characteristics of the processes of optimization and automation of interaction between subjects of educational relations. Special attention is paid to the expansion of the use of distance education technologies and problematic issues that arise during a difficult epidemiological situation. The stages of development of scientific and methodological support and educational resources for distance education are highlighted. The necessity of development of normative support, improvement of the organizational structure and personnel potential of higher education is shown, associated to the intensive use of information technologies in the basic processes of management and training.
Sobre el ponente Prof. Vadim Bogush
Republican Council of Rectors of Higher Education Institutes, Belarusian State University of Informatics and Radioelectronics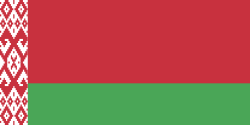 Rector of Belarusian State University of Informatics and Radioelectronics,
Chairman of the Council of Rectors of Higher Education Institutes of the Republic of Belarus