Simposio La Educación Superior y los retos para el futuro, internacionalización e integración en la región
VIR
IX Taller Internacional "La Virtualización en la Educación Superior".
VIR-101. Metodología para el proceso de enseñanza-aprendizaje en modalidad virtual, Carrera de Ingeniería de Sistemas, Facultad Multidisciplinaria Paracentral, Universidad de El Salvador
Los procesos educativos en una nación tienen relación directa a su crecimiento económico, desarrollo cultural y eventualidades que surjan de su entorno, tal es así que el aparecimiento del Virus Covid 19, afectó de manera negativa toda la lógica educativa que se desarrollaba en el mundo, la Organización de las Nacionales Unidas decretó una pandemia mundial, en consecuencias muchos gobiernos suspendieron todo tipo de aglomeración de personas. Las prohibiciones que se dictaron para impedir la contaminación por covid obligaron a pasar de clases presenciales, a una modalidad virtual, que es el hecho de recibir clases por medio de herramientas tecnológicas utilizando equipo de cómputo y similares, con el auxilio de plataformas de software tales como classroom, meet, teem, entre otras.
En El Salvador, esto creó una discontinuidad en el aprendizaje de estudiantes, así como tropiezos en el sector docente, sea por la falta de tecnología, herramientas, conocimiento para el nuevo formato o por las condiciones de internet que el país tenía.
Este abrupto cambio obligó a descubrir e inventar metodologías sin una base científica, donde profesores y estudiantes se acomodaron a circunstancias no usuales si darse cuenta de lo ineficaz que era trasladar la estructura presencial de enseñanza a una modalidad en línea manteniendo la calidad. En el sector docente sonaron voces disonantes argumentando que el proceso no era significativo para el estudiante, sobre todo para aquellos alumnos que necesitaban mayor atención pedagógica, o para quienes la cobertura de internet era deficiente que estarían en desventaja desatendiendo la equidad educativa.
The educational processes in a nation are directly related to its economic growth, cultural development and eventualities that arise from its environment, so much so that the appearance of the Covid 19 Virus negatively affected all the educational logic that was developed in the given world that a pandemic was generated that prevented face-to-face classes from taking place, and this affectation arose abruptly. As the United Nations Organization decreed the proliferation of the virus as a global pandemic, governments suspended activities that involved a conglomeration of people, this included students in study rooms and what is known as online mode was switched, which It is the fact of receiving classes through technological tools using computer equipment and the like, with the help of software platforms such as classroom, meet, teem, among others. In El Salvador, this created a discontinuity in student learning, as well as setbacks in the teaching sector, either due to the lack of technology, tools, knowledge for the new format or due to the internet conditions that the country had.
Vasco (2020) defines information technologies as "those computational and computer tools that capture, store, process, synthesize, retrieve and present information, represented in the most varied ways. They include supports and channels to shape, record, store and disseminate informational content ". This definition is acceptable for the writer, since it involves all the entities that are related in the process, be they on the part of the user or on the part of the provider.
When the methodology in the teaching-learning process is changed, the review and evaluation of the activities is highly recommended, in this sense, the urgent need for an evaluation of results that allow decision makers of the educational process to evaluate the results is evident. , either, to continue with what is being done or to make the changes that are pertinent and in this way achieve to the maximum the teaching-learning objectives embodied in the study programs.
It should be noted that distance education modalities, the world already had them for decades, El Salvador still did not have experience in this teaching format and the closest reference is the educational television that emerged before 1980, therefore, change of way abrupt it was difficult to adapt. Currently, all forms of education converge in what has been called virtual education and refers to the fact of using computer technologies, which gained prominence from the global confinement due to the pandemic due to the virus called SARSCO-2, popularly known like COVID-19, which forced us to make a rapid change in teaching methodology, without being prepared.
This abrupt change forced us to discover and invent methodologies without a scientific basis, in this sense it becomes a topic of utmost importance for research since the quality of an entire educational system is at stake. In this new reality of the teaching-learning process, we accommodate ourselves to unusual circumstances such as virtual face-to-face education. In this abrupt change in methodology, from face-to-face to virtual, we did not realize how ineffective it was to move the face-to-face teaching structure to an online modality while maintaining quality.
Dissonant voices sounded in the teaching sector arguing that the process was not significant for the student, especially for those students who needed more pedagogical attention, or for whom internet coverage was deficient, who would be at a disadvantage by neglecting educational equity. In this context, it is appropriate to consider that technological resources would not replace the teaching-learning process, but would become a fundamental tool since they would serve as a connection between teachers and students.
It is not possible to deny the uncertainties produced in the educational system by the emergence of COVID-19, where face-to-face teaching was cut off from us and forced us to make decisions based on uncertainty, where it was even considered whether to completely close the institutions of teaching or continuing with virtual methodologies at the discretion of the teacher who lacked tools and in some cases even internet coverage and communication with their students, with basic education being the one that was most affected.
For this research, the Computer Systems Engineering career has been selected, of the Paracentral Multidisciplinary Faculty, of the University of El Salvador, where it is intended to work with control groups for when the methodology is evaluated, which will also include groups for the evaluation of experts. The research problem is approached and described, the objectives, the justification, the research questions, the identification of variables, the research methodology associated with the study are stated. It details the theoretical basis that supports the research, and clarifies the problem.
Sobre el ponente Prof. René Rivera
Universidad de El Salvador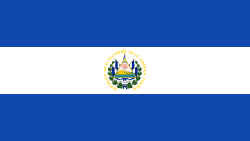 Profesor e investigador universitario en el área de las tecnologías y desarrollo de robótica
Ingeniero en sistemas informáticos
Maestría en desarrollo local sostenible
Estudiante de doctorado en docencia universitaria
Investigación actual en curso:  Contaminación por desechos electrónicos, departamento de San Vicente, El Salvador.