Simposio La Educación Superior y los retos para el futuro, internacionalización e integración en la región
VIR
IX Taller Internacional "La Virtualización en la Educación Superior".
VIR-036. Evaluación del grado de transformación digital (GTD) de las editoriales cubanas
El presente trabajo forma parte de las investigaciones realizadas para el desarrollo e implementación del Portal EDUNIV-SOCICT  (http://www.eduniv.cu) (Torricella Morales et al., 2021). Se establece que los procedimientos empleados en el ámbito internacional para evaluar el Grado de Transformación Digital (GTD) de las organizaciones no son aplicables a las editoriales universitarias cubanas debido a su incipiente desarrollo digital, por lo cual se elaboró un procedimiento propio. Se definen seis Indicadores de la Transformación Digital ITDi, a partir de los cuales se calcula el valor numérico del Coeficiente de Transformación Digital (CTD(E)) por cada editorial. Se establecen los valores límites del CTDE que definen los diferentes GTD(E): A=Editorial Digital (5.0-4.6), B=En Transformación Digital (4.5-3.6), C=Incipiente Transformación Digital (3.5-2,6) y D=Editoriales Analógicas(2,0-0.0). Para validar el procedimiento se evaluaron ocho editoriales que participan en el Portal EDUNIV-SOCICT y en la Biblioteca digital eLibro.

This work is part of the research carried out for the development and implementation of the EDUNIV-SOCICT Portal (http://www.eduniv.cu ) (Torricella Morales et al., 2021). It is established that the procedures used at the international level to evaluate the Degree of Digital Transformation (DDT) of organizations are not applicable to Cuban university publishers due to their incipient digital development, for which an own procedure was developed. Six DTI(i) (Digital Transformation Indicators) are defined, from which the numerical value of the Digital Transformation Coefficient (DTC(E)) is calculated for each publisher. The limit values of the DTC(E) that define the different DDT(E) are established: A = Digital Publishing (5.0-4.6), B = In Digital Transformation (4.5-3.6), C = Incipient Digital
Transformation (3.5-2.6) and D = Analog Publishers (2.0-0.0). To validate the proce dure, eight publishers participating in the EDUNIV-SOCICT Portal and in the eLibro digital Library were evaluated.

Sobre el ponente María Aurora Soto Balbón
Academia de Ciencias de Cuba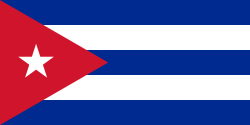 Presidenta de la Sociedad Cubana de Ciencias de la Información. Profesora Adjunta de la Facultad de Comunicación de la Universidad de La Habana.