Simposio Extensión universitaria, compromiso y transformación social para un desarrollo sostenible.
EDIT
IV Encuentro de Editoriales académicas por un desarrollo sostenible.
EDIT-2 Índice Wally de las editoriales disponibles en la plataforma eLibro: cursos 2019/2020 y 2020/2021
Se procesaron, los datos de las visitas, vistas, copias, impresiones y descargas de cada uno de los 120 mil títulos de las más de 1.400 editoriales, disponibles en la Biblioteca digital de eLibro.com correspondientes a los cursos 2019/2020 y 2020/2021. Mediante el programa LibreOffice Calc se determinó, para cada editorial, la Suma de los Factores de USO de cada uno de sus títulos correspondientes a los cursos 2019/2020 y 2020/2021 (septiembre hasta agosto del siguiente año). A partir de estos datos se calculó el Índice Wally de cada editorial, el cual permite clasificarlas, mediante un indicador relativo, de mayor a menor cantidad de consultas recibidas en eLibro. Se presentan los resultados de ocho editoriales cubanas y las 20 primeras más consultadas en eLibro, clasificadas de mayor a menor valor de su Índice Wally. Se determinó que la Pandemia (COVID-19) ha impulsado el uso de los contenidos digitales de eLibro así como que el Índice Wally es un indicador consistente para comparar el grado de socialización de los contenidos de diferentes editoriales
The data of the visits, views, copies, impressions and downloads of each of the 120 thousand titles of the more than 1,400 publishers, available in the eLibro.com digital Library corresponding to the 2019/2020 and 2020 courses were processed / 2021. Using the LibreOffice Calc program, the Sum of the USE Factors of each of its titles corresponding to the 2019/2020 and 2020/2021 courses (September to August of the following year) was determined for each publisher. From these data, the Wally Index of each publisher was calculated, which allows classifying them, by means of a relative indicator, from the highest to the lowest number of inquiries received in the eBook. The results of eight Cuban publishers and the top 20 most consulted in eBook are presented, classified from highest to lowest value of their Wally Index. It was determined that the Pandemic (COVID-19) has promoted the use of eBook digital content as well as that the Wally Index is a consistent indicator to compare the degree of socialization of the content of different publishers.
Sobre el ponente Raúl G. Torricella Morales
Ministerio de Educación Superior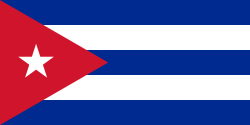 Director de la Editorial Universitaria del Ministerio de Educación Superior y Miembro del Ejecutivo de la Sociedad Cubana de Ciencias de la Información. Editor Líder de la Biblioteca digital eLibro.