Simposio Extensión universitaria, compromiso y transformación social para un desarrollo sostenible.
DEP
I Simposio "Actividad Física y Deporte".
DEP-20. LA LICENCIA DEPORTIVA EN EL DERECHO CUBANO. UNA PROPUESTA PARA SU PERFECCIONAMIENTO JURÍDICO.
La licencia deportiva es reconocida en el ordenamiento jurídico cubano
como un permiso laboral retribuido otorgado a los trabajadores con el propósito de
que puedan participar en los eventos deportivos convocados oficialmente, siendo
una institución novedosa del Derecho laboral cubano. Constituye el medio relevante
que puede hacer efectivo jurídicamente a los trabajadores el ejercicio y disfrute del
derecho al deporte reconocido en la Constitución de 2019 y, por otra parte, garantiza
el régimen de participación deportiva establecido en Cuba. Sin embargo, frente a
los cambios operados en los últimos años en la sociedad cubana a propósito de la
actualización del modelo económico y social socialista, el régimen jurídico especial
de la licencia deportiva debe revisarse y actualizarse de modo que responda
adecuadamente a las demandas y exigencias de los escenarios deportivo y social
actuales.

The sports license is recognized in the Cuban legal system as a paid work
permit granted to workers with the purpose that they can participate in officially called sporting events, being a new institution of Cuban labor law. It constitutes the relevant means that can make the exercise and enjoyment of the right to sport recognized in the 2019 Constitution legally effective for workers and, on the other hand, guarantees the sports participation regime established in Cuba. However, in view of the changes that have occurred in recent years in Cuban society regarding the
updating of the socialist economic and social model, the special legal regime of the
sports license must be reviewed and updated so that it adequately responds to the
demands and requirements. of the current sports and social scenarios.


Sobre el ponente Karel Luis Pachot Zambrana
Universidad de Oriente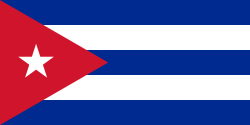 Profesor Titular de Teoría General del Estado y Derecho Constitucional y Coordinador/Promotor de la Red Iberoamericana de Investigadores en Derecho y Gestión del Deporte (RIIDGD) de la Universidad de Oriente, Santiago de Cuba.