Foro "Universidad y desarrollo local sostenible".
UDL-005. Contribución desde la universidad para mejorar gestión e impactos de proyectos de desarrollo económico local.
Resumen
La universidad cubana posee hoy la oportunidad y el compromiso de aportar desde su producción científica investigaciones que contribuyan a la implementación del sistema de gestión de Gobierno basado en ciencia e innovación. En este sentido el desarrollo local se inserta con máxima prioridad en las agendas de gobiernos de los territorios y con ello el reto de apoyar desde el sector del conocimiento la gestión estratégica de programas y proyectos que contribuyan al avance en las estrategias de desarrollo local de municipios y provincia. El presente trabajo propone indicadores para medir el impacto de proyectos de desarrollo local de tipo económico-productivos en el desarrollo del territorio. Estos indicadores fueron obtenidos como resultado de la implementación práctica de una investigación doctoral, concebida desde el vínculo Universidad-Gobierno y devenida en transferencia de tecnología para la gestión del desarrollo local en el territorio de la provincia Cienfuegos, con posibilidades de generalización a los restantes del país.

Abstract
Today, the Cuban university has the opportunity and commitment to contribute research from its scientific production that contributes to the implementation of the Government management system based on science and innovation.  In this sense, local development is inserted with the highest priority in the agendas of the governments of the territories and with it the challenge of supporting from the knowledge sector the strategic management of programs and projects that contribute to the advancement of the local development strategies of municipalities. and province.  This paper proposes indicators to measure the impact of local development projects of an economic-productive type on the development of the territory.  These indicators were obtained as a result of the practical implementation of a doctoral research, conceived from the University-Government link and turned into technology transfer for the management of local development in the territory of the Cienfuegos province, with the possibility of generalization to the rest of the country.

Sobre el ponente Prof. Raúl Gerardo Ruíz Domínguez
Universidad de Cienfuegos "Carlos Rafael Rodríguez"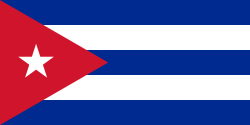 Profesor de la Universidad de Cienfuegos