Simposio Extensión universitaria, compromiso y transformación social para un desarrollo sostenible.
EXT
XVI Taller Internacional de Extensión Universitaria.
MANAGEMENT SYSTEM FOR SOCIOCULTURAL PROJECTS OF THE UNIVERSITY COMPUTER SCIENCE
Abstract
Within the areas that make up the University of Informatics Sciences is the University Extension Directorate, which advises on different projects that have a positive impact on the intra- and extra-university community. The current management of this type of projects does not favor the control of the activities, actions and extension tasks that are planned, since the technological infrastructure of the university is not used since the flow of information that is carried out is done manually, causing delays. in the delivery of the documents and it is not known in which step of the process the information is stopped, which is why decision-making has been affected, as it does not have all the information required or appropriately organized for it. The present research aims to develop a computer system that contributes to the management of sociocultural projects at the University of Computer Sciences. The application allows the organization, centralization and availability of information. Once the project is inserted, statistical reports can be made depending on the filters selected by the user, providing a list of the information required by the user. In the implementation verification process, functional and acceptance tests were applied, from which a satisfactory result was obtained. In addition, the Iadov method is applied to several users, which reflects high satisfaction and positive criteria from the use of the system for the management of sociocultural projects.

Resumen
Dentro de las áreas que conforman la Universidad de las Ciencias Informáticas se encuentra la Dirección de Extensión Universitaria, la cual asesora diferentes proyectos que impactan de manera positiva en la comunidad intra y extra universitaria. La gestión actual de este tipo de proyectos no favorece el control de las actividades, acciones y tareas extensionistas que se planifican pues no se aprovecha la infraestructura tecnológica de la universidad puesto que el flujo de información que se realiza es de forma manual ocasionando que existan retrasos en la entrega de los documentos y no se conoce en qué paso del proceso se encuentra detenida la información por lo que se ha visto afectada la toma de decisiones, al no contar con toda la información requerida o apropiadamente organizada para ello. La presente investigación tiene como objetivo desarrollar un sistema informático que contribuya a la gestión de los proyectos socioculturales en la Universidad de las Ciencias Informáticas. La aplicación permite la organización, centralización y disponibilidad de la información. Una vez insertado el proyecto, se podrán realizar reportes estadísticos en dependencia de los filtros seleccionados por el usuario, brindando el listado de la información requerida por el mismo. En el proceso de verificación de la implementación se aplicaron pruebas funcionales y de aceptación, de las cuales se obtiene un resultado satisfactorio. Además, se aplica el método Iadov a varios usuarios, el cual refleja una alta satisfacción y criterios positivos a partir de la utilización del sistema para la gestión de proyectos socioculturales.

About The Speaker Julio César Espronceda Pérez
Universidad de las Ciencias Informáticas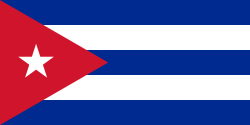 Trabaja como profesor en la UCI