Simposio Formación de profesionales competentes desde una perspectiva inclusiva y equitativa, por un desarrollo sostenible.
PED
XIII Taller Internacional de Pedagogía de la Educación Superior.
TRAINING OF PRACTICAL-PROFESSIONAL SKILLS IN STUDENTS OF SPANISH AS A SECOND LANGUAGE: THEORETICAL PROPOSAL
This research was aimed at providing a theoretical and methodological foundation for the process of training professional skills for Sino-speaking students of Spanish as a second language so that it affects a more efficient and effective performance of future professionals-users of EL2 in the work environment. ; For this, the process was based on the theories of didactics in general, and the didactics of language teaching in particular; It was possible to establish the system of principles that govern it, the characteristics and the stages for its practical implementation from the first to the fourth year of the degree.
La presente investigación estuvo dirigida a fundamentar teórica y metodológicamente el proceso de formación de habilidades profesionales para los estudiantes sinohablantes de español como sengunda lengua de manera que este incida en un desempeño más eficiente y eficaz de los futuros profesionales-usuarios del EL2 en el entorno laboral; para ello el proceso se sustentó en las teorías de la didáctica en general, y de la didáctica de la enseñanza de lengua en particular; se pudo establecer el sistema de principios que lo rigen, las características y las etapas para su implementación práctica desde el primer y hasta el cuarto año de la carrera.
About The Speaker Dr. Valodia Pacheco Rivera
Changchun Normal University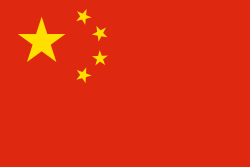 Profesor de español como lengua extranjera desde septiembre de 2019 en la Changchun Normal University; también ha impartido conferencias y actividades académicas en la Universidad Beihua y la Jiliin International Studies University, todas en China. Especialista en Docencia Universitaria, (2008); Máster en Ciencias de la Educación, (2014) y Doctor en Ciencias de la Educación, (2016). Profesor Titular por la Universidad de La Habana desde 2019. Fungió como Vicedecano Docente de la Facultad de Idioma Español para No Hispanohablantes de la Universidad de La Habana (2018-2019) y miembro del comité académico de su Maestría en Estudios Lingüísticos del Español como lengua extranjera,. Investiga en diseño curricular y atención a la diversidad cultural en el contexto universitario. Ha impartido asesoría técnica y metodológica en Venezuela. Profesor invitado como conferencista en la Universidad Autónoma de Guerrero y la Universidad Hipócrates, así como en el Instituto de Sexología Humanista, todas en México. Tutor de maestrandos sinohablantes en estudios lingüísticos del español. Ha participado en 21 eventos nacionales e internacionales y tiene 17 artículos publicados en revistas referadas de alto impacto. Es miembro de ReDEM, (Red de Educación Mundial).