Simposio Formación de profesionales competentes desde una perspectiva inclusiva y equitativa, por un desarrollo sostenible.
PED
XIII Taller Internacional de Pedagogía de la Educación Superior.
Student representations in the context of "externalization"
This work presents some of the results obtained in the investigation The smells, the imaginary of freedom and student representations in contexts of freedom, carried out during 2020-2021. In particular, we will show the results on student representations in "externalization" contexts. The UACM has within its functions, the provision of higher education in the detention centers of Mexico City. Upon release from prison, our students have the opportunity to continue their studies in schools called extramuros. The second part of the research was focused on examine the processes involved in the reconstruction and re-enrollment of these representations as extern university students.
Este trabajo presenta algunos de los resultados obtenidos en la investigación Los olores, los imaginarios de la libertad y las representaciones estudiantiles en contextos de libertad, realizada durante 2020-2021 . En particular, mostraremos los resultados sobre las representaciones estudiantiles en contextos de "externación". La UACM tiene dentro de sus funciones, la impartición de educación superior en los centros de reclusión de la Ciudad de México. Al salir de prisión, nuestros/as estudiantes tienen la oportunidad de continuar sus estudios en los planteles llamados extramuros. La segunda parte de la investigación estuvo centrada en examinar los procesos que intervienen en la reconstrucción y reinscripción de esas representaciones como estudiantes universitarios externados.  
About The Speaker Dr. Mónica Díaz Pontones
UACM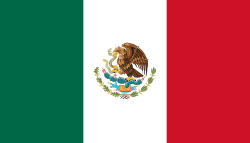 Soy Profesora-Investigadora de Tiempo completo de la Universidad Autónoma de la Ciudad de México, UACM, en el plantel Cuautepec. Academia Cultura Científico-Humanística. Tutora y asesora del Programa de Maestría MADEMS, Psicología e Historia,  UNAM.
Me dedico a la investigación de corte cualitativo interpretativo en diversos campos de la Educación Superior.