Simposio Formación de profesionales competentes desde una perspectiva inclusiva y equitativa, por un desarrollo sostenible.
PED
XIII Taller Internacional de Pedagogía de la Educación Superior.
PROPOSAL FOR IMPROVEMENT FOR TEACHING AND LEARNING OF RESEARCH METHODOLOGY THROUGH OF SCIENTIFIC ARTICLES.
University training includes in one way or another the Research Methodology in the career curricula at the Metropolitan University and the University of Cienfuegos in Cuba. In all of them, it is oriented towards the formation of a professional capable of investigating and
solving problems of society and its context. In this sense, the experiences and studies to improve student learning are diverse; for this reason, experiences derived from the introduction of a proposal based on the use of scientific articles by students who receive the content as a subject are shared in this work. Theoretical and practical methods are combined, highlighting the synthetic analytical and modeling. The results are analyzed by comparing the grades obtained by the students at the beginning of the semesters with those obtained at the end of the semesters based on criteria to measure learning and in the case of Cuba with the analysis of the articles delivered online. In conclusion, it allowed
students to develop research skills, relate to the application of research methods and techniques, vary learning procedures and prepare them to use technical scientific articles in their training.
La formación universitaria incluye de una manera u otra la Metodología de investigación en los currículos de carreras de la Universidad Metropolitana y en la Universidad de Cienfuegos en Cuba. En todas se orienta hacia la formación de un profesional capaz de investigar y resolver problemas de la sociedad y su contexto. En este sentido, las experiencias y estudios para mejorar el aprendizaje en los estudiantes son diversas; por ello se comparten en el presente trabajo experiencias derivadas de la introducción de una propuesta que tiene como base la utilización de los artículos científicos por los estudiantes que reciben los contenidos como asignatura. Se combinan métodos teóricos y prácticos, destacando el analítico sintético y la modelación. Los resultados se analizan comparando las calificaciones obtenidas por los estudiantes en principio de los semestres
con respecto a los obtenidos al final de los mismos a partir de criterios para medir el
aprendizaje y en el caso de Cuba con el análisis de los artículos entregados online. En conclusión permitió en los estudiantes el desarrollo de habilidadesinvestigativas,
relacionarse con la aplicación de métodos y técnicas de investigación, variar los procedimientos de aprendizaje y prepararlos para utilizar los artículos científicos técnicos en su formación.
About The Speaker Dr. Raúl Rodríguez Muñoz
UCF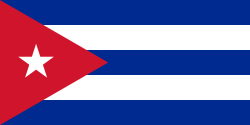 Doctorado en Ciencias Pedagógicas por la Universidad de Cienfuegos "Carlos Rafael Rodríguez " en el año 2010. Posee  experiencias en dirección de procesos de formación profesional y Gestión de procesos de CTI en Cuba y otros países Latinoamericanos . En la actualidad profesor Titular del Departamento de ingeniería de la Facultad Ingeniería , categorizado cómo investigador agregado 2 por la SENESCYT,  Ecuador.