Simposio Formación de profesionales competentes desde una perspectiva inclusiva y equitativa, por un desarrollo sostenible.
PED
XIII Taller Internacional de Pedagogía de la Educación Superior.
An academic counseling model through the development of self-care in university students
This writing aims to show an educational innovation project implemented with a group of university-level students in a Mexican university. As part of the activities carried out, a group of 31 students from various professional careers met, with whom a holistic wellness project was worked through the implementation of thematic talks focused on personal self-care. In the same way, group cohesion was worked through the establishment of objectives through the development of healthy habits, having as a monitoring tool a self-observation log in the development of healthy habits. In addition, the application of inventories was carried out that allowed visualizing a pre and post intervention analysis in the students.
El presente trabajo, tiene como objetivo mostrar un proyecto de innovación educativa implementado con un grupo de estudiantes de nivel universitario en una universidad Mexicana. Como parte de las actividades llevadas a cabo, se reunió a un grupo de 31 estudiantes de diversas carreras profesionales, con quienes se trabajó un proyecto de bienestar holístico mediante la implementación de pláticas con temáticas enfocadas al autocuidado personal. De igual forma, se trabajó la cohesión grupal mediante el establecimiento de objetivos a través del desarrollo de hábitos saludables teniendo como herramienta de seguimiento una bitácora de autobservación en el desarrollo de los hábitos saludables. Por otra parte, se llevó a cabo la aplicación de inventarios que permitieron visualizar un análisis pre y post intervención en los estudiantes. 
About The Speaker Prof. Norman Ernesto Ramírez González
Instituto Tecnológico y de estudios superiores de Monterrey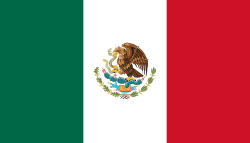 Soy Licenciado en psicología clínica, egresado de la Universidad Autónoma de Nuevo León en Monterrey Nuevo León México.  Cuento con el grado de Maestría en psicología clínica y actualmente curso la maestría en educación en la universidad Tecmilenio en México.  Tengo 9 años de experiencia docente a nivel universitario y actualmente soy Mentor de éxito estudiantil como parte del modelo de acompañamiento en el área de Liderazgo y formación en el Instituto Tecnológico y de estudios superiores de Monterrey, México.