Simposio La Educación Superior y los retos para el futuro, internacionalización e integración en la región
INT
XI Taller Internacional de Internacionalización de la Educación Superior.
INTERNATIONALIZATION IN THE PUBLIC HEALTH NATIONAL SCHOOL. A VIEW FROM ITS SOCIAL RESPONSIBILITY.
Abstract
The internationalization of the products of university academic activity is a process of interconnection of the Institutions of Higher Education (HEI) on a world scale, it is a dimension of the international relations of the universities. In the National School of Public Health (ENSAP) of Cuba, scientific cooperation, together with student mobility, are activities of notable frequency, which allows to show through education at work, the social commitment of the school to contribute to the public health preparation of professionals from other countries.The objective is to reflect on how ENSAP, through internationalization, fulfills its social responsibility by providing training in public health for professionals from other regions. Method: A bibliographic review was carried out on the subject, which allowed, through content analysis, reflection on the role that ENSAP plays in training in Public Health through the internationalization processes of its academic activity. It is concluded that the internationalization of ENSAP's academic activity contributes to showing a new guiding paradigm for a transformative praxis of inequalities and inequities not overcome in the region, a responsibility that the institution owns.

Resumen
La internacionalización de los productos de actividad académica universitaria, es un proceso de interconexión de las Instituciones de la Educación Superior (IES) a escala mundial, es una dimensión de las relaciones internacionales de las universidades. En la Escuela Nacional de Salud Pública (ENSAP) de Cuba, la cooperación científica, junto a la movilidad estudiantil, son actividades de notable frecuencia, lo que permite mostrar a través de la educación en el trabajo, el compromiso social de la escuela de contribuir a la preparación en salud pública de los profesionales de otros países. El trabajo tiene como objetivo reflexionar sobre cómo la ENSAP, a través de la internacionalización, da cumplimiento a su responsabilidad social aportando en la formación en salud pública de profesionales de otras regiones. Método: Se realizó revisión bibliográfica sobre el tema, que permitió mediante el análisis de contenido, la reflexión sobre el rol que cumple la ENSAP en la formación en Salud Pública través de los procesos de internacionalización de su actividad académica. Se concluye que la internacionalización de la actividad académica de la ENSAP contribuye a mostrar un nuevo paradigma orientador de una praxis transformadora de las desigualdades e inequidades no superadas en la región, responsabilidad que posee la institución.



About The Speaker Prof. Xiomara Martín Linares
ENSAP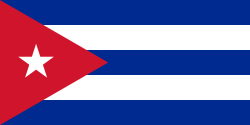 Trabaja como Profesora del Dpto Docente de Educación Postgraduada en Salud Pública de la ENSAP y Jefa del Departamento de Relaciones Internacionales de la mencionada institución.