Simposio Calidad de la Educación Superior y el Posgrado: actualidad y retos para un desarrollo sostenible.
CAL
XI Taller Internacional de Evaluación de la Calidad y Acreditación en la Educación.
THE EVALUATION OF THE ECONOMIC AND SOCIAL IMPACT. A SUSTAINABLE DEVELOPMENT EXPERIENCE AT UNAH
Abstract
The objective of this work is to analyze the economic and social impact in terms of sustainable development, taking as an experience the results and transformations at the Agrarian University of Havana (UNAH), from an integrative conception that is specified in three dimensions : social, economic and methodological or procedural and five axes: context of the impact evaluation, operationalization of the economic and social impact variable, planning of the economic and social impact evaluation, execution with committed participation and analysis and decision decision making. Preliminary results of the applied procedure are presented.

Resumen
En el presente trabajo se propone como objetivo analizar el impacto económico y social en función del desarrollo sostenible tomando como experiencia los resultados y las transformaciones en la Universidad Agraria de La Habana (UNAH), a partir de una concepción integradora  que se concreta en tres dimensiones: la social, la económica y la metodológica o procedimental y cinco ejes:  contexto de la evaluación de impacto, operacionalización de la variable impacto económico y social, planificación de la evaluación de impacto económico  y social, ejecución con la participación comprometida y análisis y toma de decisiones. Se presentan resultados preliminares del procedimiento aplicado

About The Speaker Dr. Dr. Cs. Gilberto A. García Batista
APC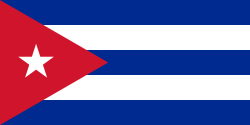 Presidente de la Asociación de Pedagogos de Cuba, director de la Sección de Ciencias de la Educación de la Comisión Nacional de Grados Científicos.