Simposio Calidad de la Educación Superior y el Posgrado: actualidad y retos para un desarrollo sostenible.
CAL
XI Taller Internacional de Evaluación de la Calidad y Acreditación en la Educación.
FROM TRADITIONAL MANAGEMENT TO QUALITY MANAGEMENT WITH A PROCESS FOCUS AT THE UNIVERSITY OF CIEGO DE ÁVILA ¨MÁXIMO GÓMEZ BÁEZ¨
Abstract
Quality management in organizations has gone through different stages, models, techniques, management tools have been created by different specialists and experts and practiced by in the business and institutional world in order to achieve greater efficiency and effectiveness in the organizational management. A Management with a Focus on Processes (ISO 9001: 2015) is exposed in the study, evidencing the differences with traditional management and exposing the strengths and is that still persists from the results obtained in the case study of Ciego de Ávila ¨Máximo Gómez Báez¨ of the Cuba (MES).

Resumen
La gestión de la calidad en las organizaciones ha pasado por diferentes etapas, modelos, técnicas, herramientas de gestión se han creado por diferentes especialistas y expertos y practicados por diversas organizaciones del mundo empresarial e institucional con el fin alcanzar una mayor eficiencia y eficacia en la gestión organizacional. Una breve historia de la evolución de los sistemas de gestión hasta llegar a la Gestión de la Calidad con Enfoque en Procesos (ISO 9001:2015) seexponen en el estudio,evidenciando las diferencias con la gestión tradicional y poniendo al descubierto los puntos fuertes y áreas de mejora que aún persisten a partir de los resultados obtenidos en el caso de estudio de la Universidad de Ciego de Ávila ¨Máximo Gómez Báez¨ del Ministerio de Educación Superior de Cuba (MES).

About The Speaker Omar Acevedo Mayedo
Universidad de Ciego de Ávila Máximo Gómez Báez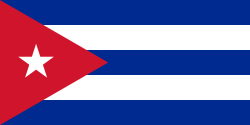 UNICA