Simposio Calidad de la Educación Superior y el Posgrado: actualidad y retos para un desarrollo sostenible.
CAL
XI Taller Internacional de Evaluación de la Calidad y Acreditación en la Educación.
Bibliometrics and alternative indicators in the evaluation of the quality of scientific publications
Abstract
It is a great challenge to find a way that gives real value to scientific publications from their impact and quality. This reality has required the use of bibliometric indicators and more recently some alternative ones for the evaluation of both the authors and their publications. In this sense, an analysis of both indicator systems and their methodologies is carried out, exposing their weaknesses and strengths, as well as the need for integration in a single system from an adequate weighting and complementarity, so that it allows a
more  comprehensive  and  fair  evaluation.  The  results  of  a  survey  of  Cuban  university professors related to the importance, need and level of information that they possess on this subject are also exposed, in the same way a gradual approach of the SEAES to these indicators  is  proposed  taking  into  account  the  level  of  attention  it  receives  by  globally recognized databases.

Resumen
Resulta un gran desafío encontrar una vía que le otorgue un valor real a las publicaciones científicas  desde  su  impacto  y  calidad.  Esta  realidad  ha  exigido  el  uso  de  indicadores bibliométricos y más recientemente algunos alternativos para la evaluación tanto de los
autores  como  de  sus  publicaciones.  En  este  sentido  se  realiza  un  análisis  de  ambos sistemas de indicadores y sus metodologías, exponiéndose sus debilidades y fortalezas, así  como  la  necesidad  de  integración  en  un  único  sistema  desde  una  adecuada
ponderación y complementariedad, de modo que permita una evaluación más integral y justa.    Se  expone  además  los  resultados  de  una  encuesta  aplicada  a  profesores universitarios cubanos relacionada con la importancia, necesidad y nivel de información
que poseen sobre este tema, de igual manera se propone un acercamiento gradual del SEAES a estos indicadores teniendo en cuenta el nivel de atención que reciben por bases
de datos reconocidas globalmente.

About The Speaker Dr. Juan Carlos Alvarez Yero
UC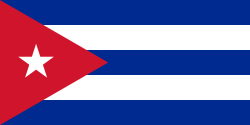 Profesor Titular del Centro de Estudios para la Calidad Educacional y Empresarial de la Universidad de Camagüey