Simposio Universidad, conocimiento e innovación para el desarrollo sostenible.
ALI
VII Taller Internacional "Universidad, Seguridad y Soberanía Alimentaria".
TOWARDS FOOD SOVEREIGNTY IN CUBA. CHALLENGES FROM HIGHER EDUCATION.
Food and nutritional security is one of the political priorities of the country, where it is recognized in the new Constitution of the Republic of Cuba in its article 77 that: "All people have the right to healthy and adequate food. The State creates the conditions to strengthen food security for the entire population". That is why the Cuban Food Sovereignty and Nutrition Education Plan, recently approved, will constitute the main platform to achieve this, since the country needs a transformation in the current agricultural development model that depends largely on imports of inputs, technologies and food. In this sense, the university plays a fundamental role in the management of knowledge and in the training of skills in professionals both in undergraduate and graduate degrees, as well as in the preparation and training of decisión makers. That is why this work aims to analyze how higher education contributes to the achievement of food sovereignty, specifically the Faculty of Agronomy of the Agrarian University of Havana.
La seguridad alimentaria y nutricional es una de las prioridades políticas del país, donde se reconoce en la nueva Constitución de la República de Cuba en su artículo 77 que: "Todas las personas tienen derecho a la alimentación sana y adecuada. El Estado crea las condiciones para fortalecer la seguridad alimentaria de toda la población". Es por ello que el Plan de Soberanía Alimentaria y Educación Nutricional de Cuba, recientemente aprobado, va a constituir la plataforma principal para lograrlo, ya que el país necesita una transformación en el actual modelo de desarrollo agropecuario que depende en gran medida de las importaciones de insumos, tecnologias y alimentos. En este sentido, la universidad juega un rol fundamental en la gestión del conocimiento y en la formación de capacidades en los profesionales tanto en el pregrado como en el postgrado, así como en la preparación y formación de los decisores. Es por ello que este trabajo tiene como objetivo analizar como la educación superior contribuye al logro de la soberanía alimentaria, específicamente la facultad de Agronomía de la Universidad Agraria de La Habana.  
About The Speaker
Tania Pérez Castro
UNAH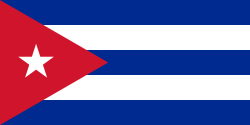 Profesora Titular
Vicerectora en la Universidad Agraria de la Habana (UNAH)
Secretaria ejecutiva de la Catedra UNESCO "Agroecología y Desarrollo sostenible"
Coordinadora de la maestría de Agroecología y agricultura sostenible