Simposio La Educación Superior y los retos para el futuro, internacionalización e integración en la región
VIR
IX Taller Internacional "La Virtualización en la Educación Superior".
Hiperentorno for the transfer of knowledge in the Count City that they favor to the territorial development.
The Municipal University Center of Jaruco belonging to the Agrarian University of the Havana (UNAH) of the county Mayabeque like state politics from the emergence of the Battle of Idea where the Commandant in Boss expressed; ""new university" located in the more dissimilar scenarios (municipalities, sugar bateyes, hospitals, schools of the primary and half education, prisons, among other) and the full access to the superior studies characterizes the new social project of the country." and from that moment had contributed to the pregrado formation in diverse careers like: Right, Sociology, Cultural Study Partner, Physical Culture, Accounting and Finances, Industrial Engineering, I Process Agroindustrial, careers pedagogic Preschool and Primary Education, among others.   
It has also contributed to the formation posgraduada with graduates like that of the (SIAL), posgrados, training courses, shops, conferences and other activities requested to the entity by diverse sectors of the municipalities.   
It has also contributed to the municipality with diverse investigations that have allowed to develop the municipality and to solve problems of many of their entities and companies in the territory with thesis, tesinas, scientific works and publications exposed in the municipality, the county, the country and international events.   
 With the result that this tool that intends what seeks is to expose the part of the achievements of the University Center of Jaruco and its projections and to give to know its results and investigations so that they can put into practice and to contribute to the development.   


El Centro Universitario Municipal de Jaruco  perteneciente a la Universidad Agraria de la Habana (UNAH) de la provincia Mayabeque como política de estado desde el surgimiento de la Batalla de Idea donde el Comandante en Jefe expresó; ""nueva universidad" localizada en los más disímiles escenarios (municipios, bateyes azucareros, hospitales, escuelas de la educación primaria y media, prisiones, entre otros) y el acceso pleno a los estudios superiores caracterizan el nuevo proyecto social del país." y desde ese momento a contribuido a la formación de pregrado en diversas carreras como: Derecho, Sociología, Estudio Socio Culturales, Cultura Física, Contabilidad y Finanzas, Ingeniería Industrial, Proceso Agroindustrial, carreras pedagógica Educación Preescolar y Primaria, entre otras.
Además ha contribuido a la formación posgraduada con diplomados como el del (SIAL), posgrados, cursos de capacitación, talleres, conferencias y otras actividades solicitadas a la entidad por diversos sectores de los municipios.
También ha aportado al municipio con diversas investigaciones que han permitido desarrollar el municipio y resolver problemas de muchos de sus entidades y empresas en el territorio con tesis, tesinas, trabajos científicos y publicaciones expuestos en el municipio, la provincia, el país y eventos internacionales.
 De ahí que esta herramienta que se propone  lo que pretende es exponer parte de los logros del Centro Universitario de Jaruco y sus proyecciones  y dar a conocer sus resultados e investigaciones para que se puedan poner en práctica y contribuir al desarrollo.


About The Speaker Prof. Yasmany Vicente Felipe
UNAH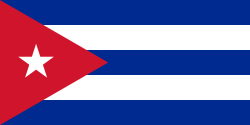 Profesor Auxiliar  de la Universidad Agraria de la Habana, Máster en Educación Superior.
Actualmente me desempeño como Director del CUM de Jaruco.