Simposio Extensión universitaria, compromiso y transformación social para un desarrollo sostenible.
GEN
I Simposio "Igualdad de Género: Avances y Proyecciones".
GENDER AND SEXUALITY AT IFG VALPARAÍSO: FIRST RESULTS OF THE TEACHING AND RESEARCH PROJECT
This paper aims to present the first results related to the experience of the project Gender, Culture and Development developed at the Federal Institute of Education, Science and Technology – IFG Campus Valparaíso. The experience, under development, began in August 2021 and took place through virtual conversation circles. This paper presents the analysis of the methodology of conversation circles as a resource for promoting spaces for dialogue to value gender diversity and combat violence. As methodology, an exploratory study was developed about the main aspects identified in the meetings and environments used for communication, namely the Moodle platform, Google Meet and WhatsApp used with the equip of monitors. The project was open to the entire internal community inscription, however, only students signed up. A first result that points to the need of spaces for dialogue on these themes was the inscription of students from all courses offered on the campus: Youth and Adult Education - High School EJA integrated with Technician in Electrotechnics, High School students integrated with Technician in Automation Industrial and Mechanics and higher education students, in Mathematics' teachers' education and bachelor's in Electrical Engineering. A second and important result indicates the lack of knowledge about gender, sexuality and sexual orientation and the need for continuity and expansion of education actions, as well as strategies to involve the institution's professors.
Este trabajo tiene como objetivo presentar los primeros resultados relacionados con la experiencia del proyecto Género, Cultura y Desarrollo producido en el Instituto Federal de Educación, Ciencia y Tecnología - IFG Campus Valparaíso. El experimento, aún en desarrollo, comenzó en agosto de 2021 y se llevó a cabo a través de ruedas virtuales de conversación. Este artículo presenta el análisis de los círculos de conversación como un recurso para promover espacios de diálogo para valorar la diversidad de género y combatir la violencia. Como metodología se realizó un estudio exploratorio de los principales aspectos identificados en las reuniones y entornos utilizados para la comunicación, a saber, la plataforma Moodle, Google Meet y WhatsApp utilizado con los monitores. El proyecto tenía aplicaciones abiertas a toda la comunidad interna, sin embargo, solo se inscribieron estudiantes. Un primer resultado que apunta a la necesidad de espacios de diálogo sobre estos temas fue la demanda de alumnos de todos los cursos que se ofertan en el campus: Educación de Jóvenes y Adultos - Bachillerato EJA integrado al Técnico en Electrotécnica, Bachillerato integrado al Técnico en Automatización Industrial y Mecánica y estudiantes de pregrado en Matemáticas e Ingeniería Eléctrica. Un segundo y llamativo resultado fue el desconocimiento sobre género, sexualidad y orientación sexual y la necesidad de continuidad y ampliación de acciones formativas, así como estrategias para involucrar a los profesores de la institución.
About The Speaker Prof. MARCELLA SUAREZ DI SANTO
IFG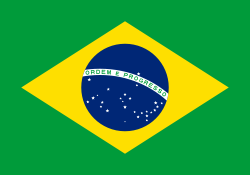 Estudiante de doctorado en Psicología Evolutiva y Escolar de la Universidad de Brasília - PGPDE / UnB, Magíster en Educación - Unirio, con títulos en Pedagogía y Letras - Portugués / Inglés. Actualmente es profesora del área de Educación en IFG - Câmpus Valparaíso, trabajando en la Licenciatura en Matemáticas.